Expense report
management
software
(genuinely) PAPERLESS
— Enter an expense in under 5 seconds
— Ultra-responsive customer service
— More than 800,000 satisfied users
Expense report
management
software
100% connected
— Enter an expense in under 5 seconds
— Ultra-responsive customer service
— More than 800,000 satisfied users
Expense reports in a flash
Revolutionize your expense report management: one photo is enough!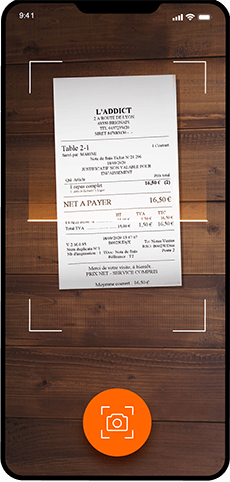 Smart scan
Smart scan for your expense reports
Take a picture of your expense report. N2F will instantly extract the date, the amount, the VAT (even multiple rates), the seller, the fuel volume, the type of meal, tips, tourist taxes … all of this in only … 0.8 seconds!
Flat-rate or mileage allowances
Do you manage mileage allowances or per diems? N2F is up to date with all your scales and is connected to Google Maps to automate your calculations!
Legal compliance archiving = 0 paper
With legal compliance archiving, there's no need to keep your paper invoices anymore. Managing your professional expenses has never been easier!
Advanced features, even on your cell phone
Expense report approval, bank reconciliation, analytics updates, all from your expense report management mobile app.
800000

professionals save time with N2F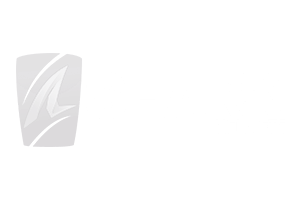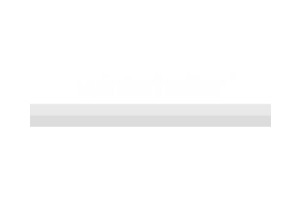 The expense report software
that thinks about accountants
From the mobile app to the accounting system in 3 clicks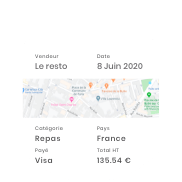 1
Entering expenses
and a photo of the receipt
Entering expense reports from the mobile app with a photo and smart scan (automatic extraction of the date, amount, VAT, tourist taxes, fuel consumption, etc.)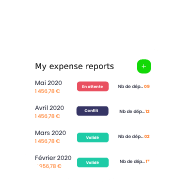 2
Declarer: Send
for payment
Travel expenses can be completed (project, client, cost center, etc.), then submitted for approval and payment.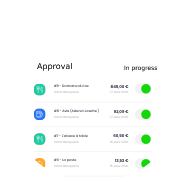 3
Approval
and verification
Managers and accountants can verify and approve (or reject) expenses in line with the fully configurable expense policy.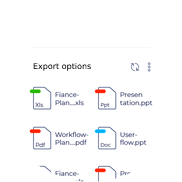 4
Many
powerful exports
There will be no need to enter expense reports in your accounting or payroll software anymore thanks to our pre-configured exports.
Expense reports from SMEs
up to large enterprises
The software that adapts without compromise to the needs of SMEs, mid-market and large groups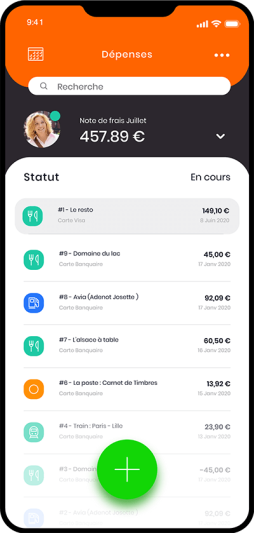 Accounting entries and recoverable VAT
N2F is compatible with all ERP and accounting software packages. It automatically inputs the entries into your accounting software. Recoverable VAT is calculated, and analytics are managed.
Supplier and travel agency invoices
Send your invoices to n2f@n2f.com and they will be processed automatically. Connect your travel agency to N2F for 360° monitoring of your professional expenses.
Advanced features
Multi-country management, one-off or recurring advance payments, travel requests, 11 languages, management of all global currencies. Everything is included, no surprises!
Real-time monitoring and Business Intelligence
Analyzing your expenses using fantastic pie charts or graphs that come pre-configured or that we have custom-designed for you? That will also change your life!

Why choose N2F expense report software?
The reference
in Europe:
+ than 250,000
users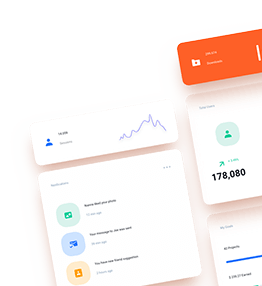 Une équipe support incroyable et réactive !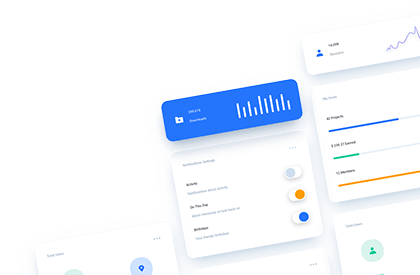 A hyper-connected solution,
that's easy
+ Accounting export
+ Bank connection
+ Link to travel agencies
+ Supplier invoices
+ Travel requests
Find out more
Everyone's a winner
Everyone who has to deal with expense reports
saves a lot of time!


>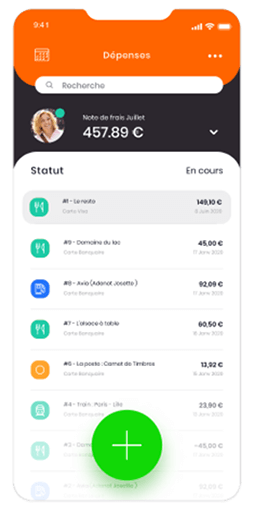 What our clients say about us
They trust N2F to manage their expense reports and we would like to thank them!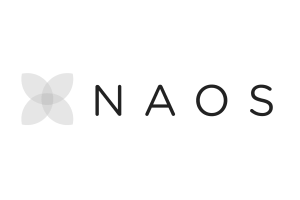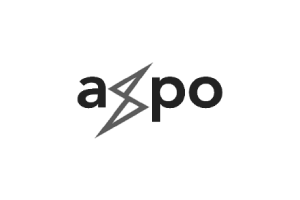 Would you like to get rid of the chore of expense reports?
Find out how to divide your expense report processing time by 4!
You want more than expense report management?
N2F can also accompany you in more advanced requirements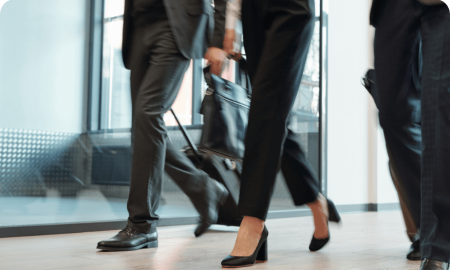 Travel agency connector
Thanks to its very flexible technology, N2F can interface with all major business travel providers. Centralize your expense report and travel management in one place!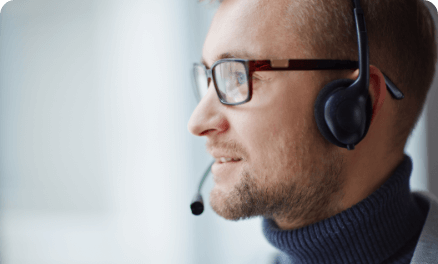 Travel request
Do your employees need to have their travel requests approved before incurring expenses? With different workflows depending on the situation? No worries, we can do it!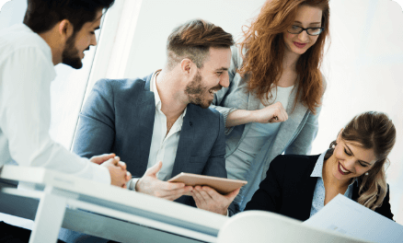 Supplier invoices
Would you like the management of your supplier invoices to be as simple as expense report management with N2F? Our supplier invoice module is made for you.
Download the N2F application